Did you know that your internet is out of date?
Your browser is out of date, and may not be compatible with our website.
Just click on the icons to download a compatible browser. 
Close this window
By closing this window you acknowledge that your experience on this website may be degraded. 
/content/tridium/us/en/search.html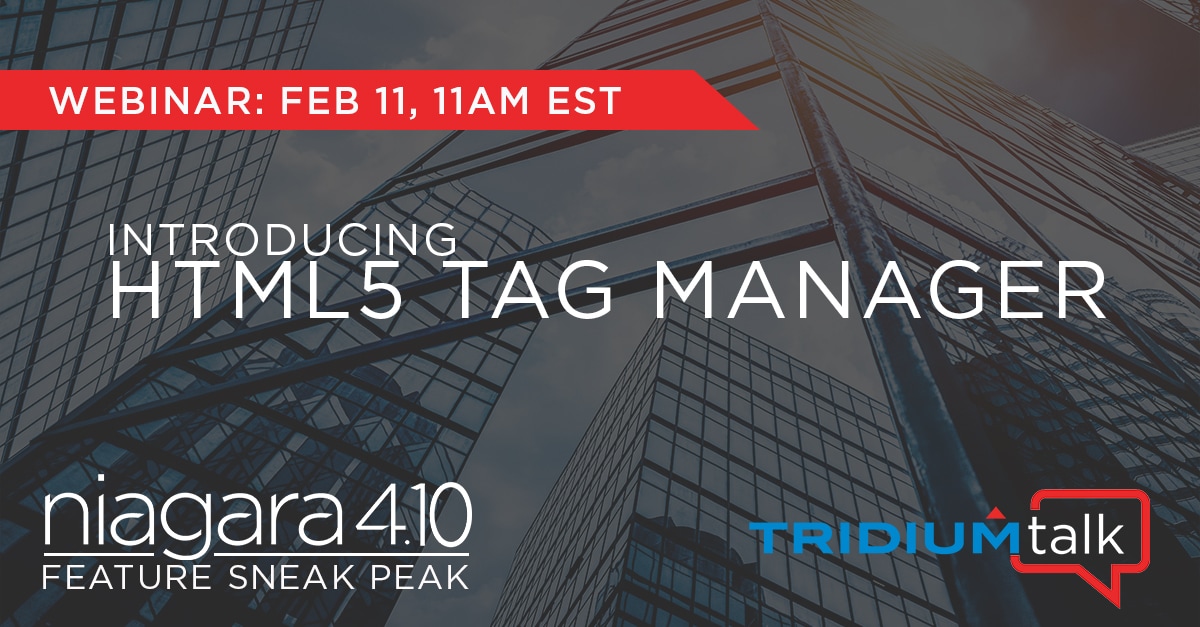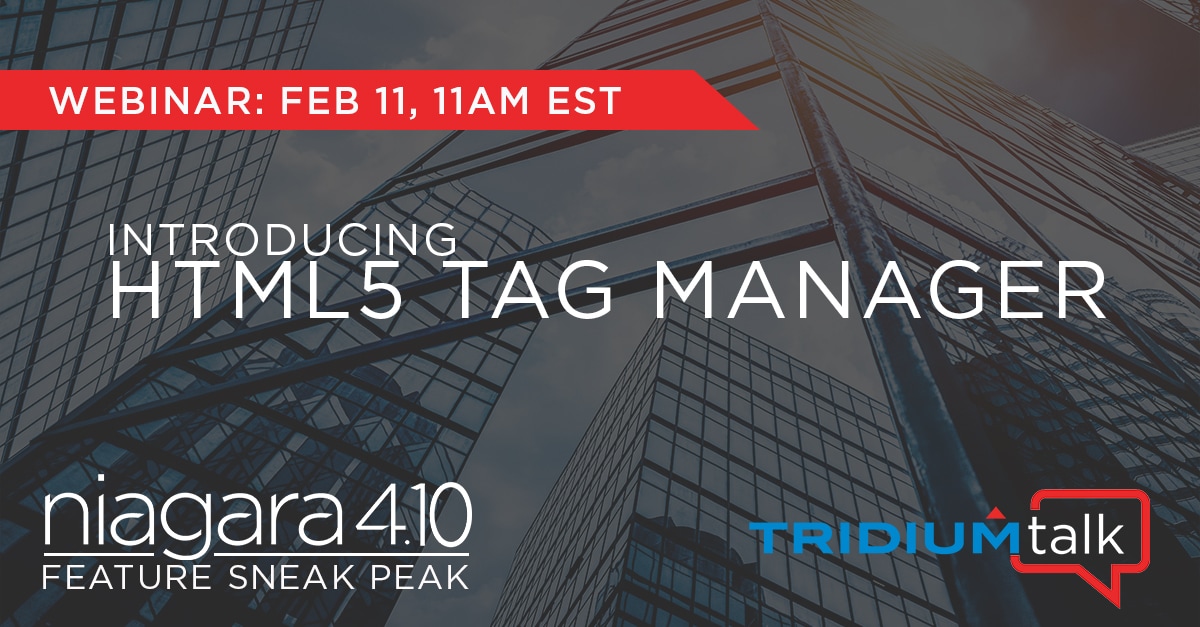 Product Manager Stephen Holicky and Advanced Software Engineer Andy Sutton review how to save valuable time tagging your Niagara stations. Through this demonstration, participants gain an understanding of how to use the new HTML Tag Manager along with several tips to on how to improve your overall tagging workflow.
Our new enhanced tagging workflow and improved user experience will quickly help you get the job done right

Enables the bulk tagging of components via an enriched HTML5 Browser Interface
Drag-n-drop functionality
Seamlessly view direct and implied tags
Export all direct and implied component tags to a spreadsheet for templating and ongoing management
Integration with the Niagara Search Service
Added as a default view on all station components for enhanced flexibility
Harness the power of tagging in your Niagara stations
Enables the analysis of large quantities of disparate data
Provides essential insight into your building systems and equipment operation
Eliminates the inherent issues associated with bespoke point naming schemas
Conformity with Division 25 and the prospective ASHRAE Standard 223P